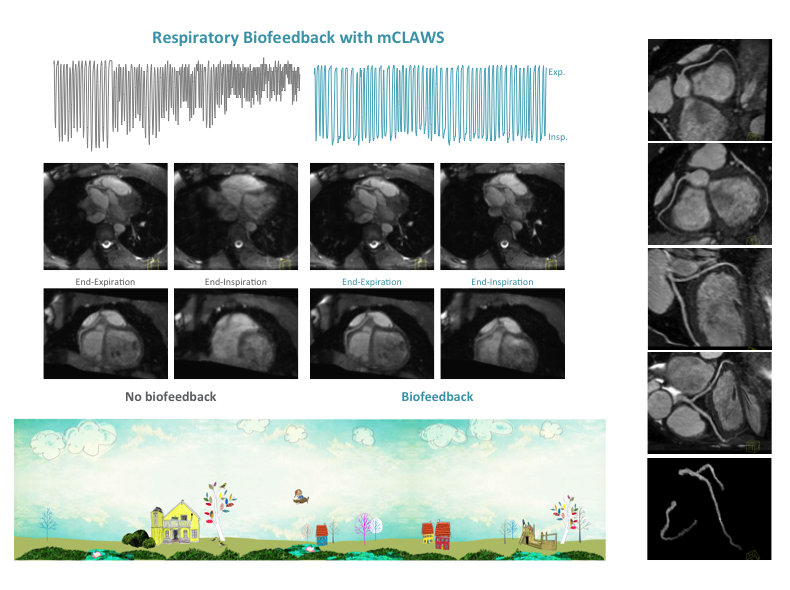 SOMETIM

E

S, I AM A SCIENTIST
With a background in Software Engineering, I have spent over 15 years researching in the field of respiratory motion artefacts in relation to cardiac MRI.  Over the last 9 years I have focussed more on biofeedback in cardiac and neuro MRI, as this reflects more my interests in technology, interaction and design.
I currently consult part time with the Cardiovascular Biomedical Research Unit (cBRU) of the Royal Brompton Hospital in London, working in cardiac biofeedback and new techniques for arrhythmia detection.
Please contact me for collaborations within related fields, primarily biofeedback and motion artefact reduction techniques.
Patents
Phase ordering with automatic window selection (PAWS) for motion resistant MRI (US7039451 B1)
Bought by Siemens
Capture of MRI images (CLAWS) (EP1877820 B1)
Grants
The Use of Biofeedback For a Human-Centred Approach to Improving Cardiovascular Magnetic Resonance Imaging (SNF Project CR31I3_130672)
Interdisciplinary Project.  I worked at both the University Hospital Basel and Institute of Design and Art Research Basel.
Collaborative Research Projects in Biofeedback with Children
Evalina Childrens Hospital, London UK
Technology University of Delft, Netherlands
Karalinska Childrens Hospital, Sweden
Kings College, London UK